Origins of the Sport of Badminton
The history of the Sport of Badminton, showing its origins over the twenty years before the formation of the Badminton Association in 1893, has been researched using early issues of a Victorian weekly called 'The Field or The Gentleman's Magazine', plus some other contemporary publications.
Although this site does not fully answer the basic question of who invented the game when and where, it does show that a number of prevalent ideas and legends are doubtful or simply untrue.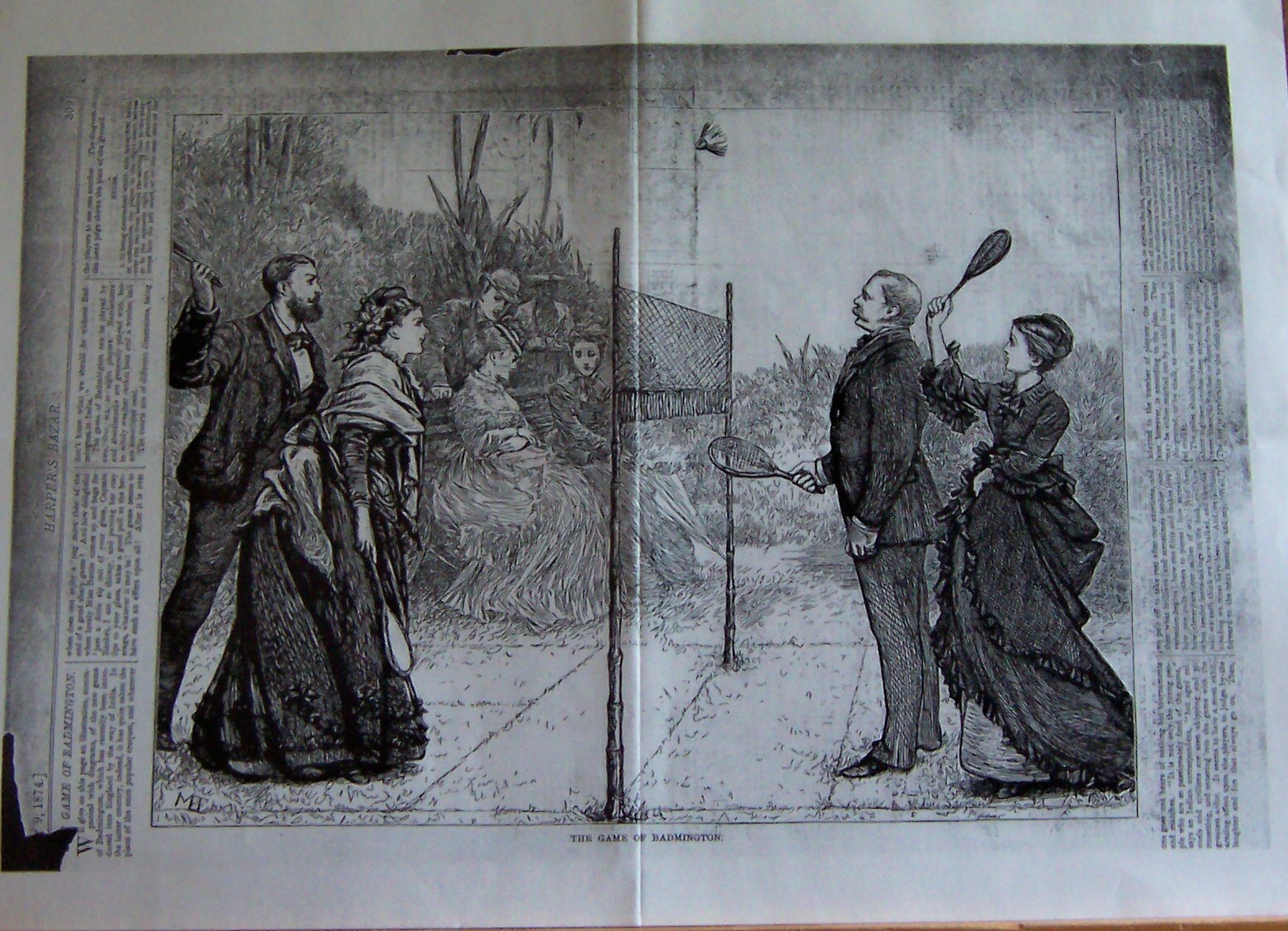 Playing "Badmington" illustrated in Harpers Bazar, 9th May 1874
The following pages cover the first twenty years of Badminton's history in chronological order, but the viewer is of course welcome to peruse them in any order, using these links.
Visitor numbers